How to Appeal a UCLA Rejection Letter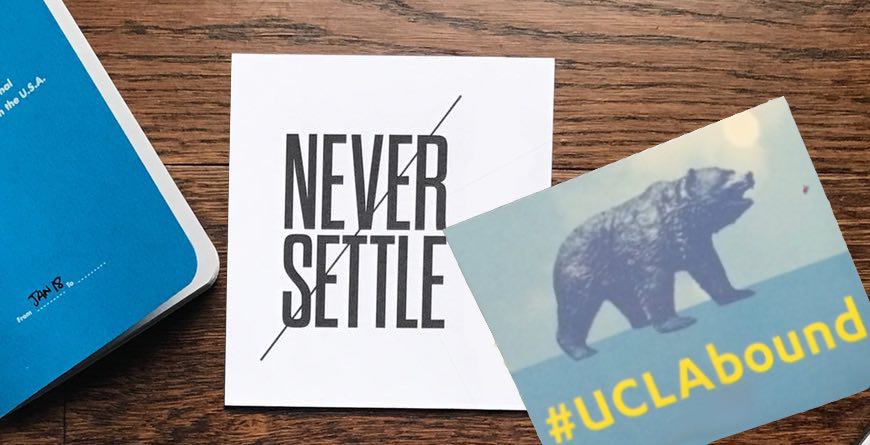 Preview:
A successful UCLA appeal letter isn't about finding a successful template online. It's about powerfully and authentically fixing the unique deficiencies within your original UC application. Here are the 3 main focuses that your appeal needs to balance.
The UCLA Appeal Process:
The good news? Your UCLA appeal letter will have no negative effect on your chances of being accepted in a future admissions cycle if you choose to reapply. So why not appeal, right? The challenging news? Because the incoming class is already full, appeals historically have a low success rate of about 2%. These are the spots that become vacant when the students who got admitted send their enrollment deposits elsewhere on May 1st.
Adopt the Right Mindset:
To pull off a successful appeal letter, keep in mind that UCLA only rejected your application—a limited representation of you—and not the full or real version of you. This appeal is your second chance to give UCLA better windows into your life to change their opinion of your candidacy.
The right mindset is to pretend that the appeal process is a fight to jockey yourself into the first or second position in a very long line––so if a spot opens, you'll be first to take it.
Your letter will need to walk a fine line between giving it your all and keeping your head held high, between argumentation and actual arguing, between respecting UCLA's decision and demonstrating the fighting spirit of a Bruin.
The Topics Your Appeal Must Mix and Match:
1. Academics:
For rejection letter appeals, UCLA's policy holds that, "High grades received in the senior year are not a basis for the reversal of a decision." But—if your academic qualifications fell below certain thresholds before you submitted the UC application, then you should contextualize these shortcomings to make them more forgivable.
Being over these thresholds is a signal that your academic qualifications aren't the major problem and won't need emphasis. Hence, you can focus your appeal's limited space on more compelling arguments.
If you need to explain extenuating circumstances that excuse your academic standing, think strategically. Not all excuses will be treated equally. For example, some ADHD excuses may garner eye-rolls from the admissions readers, while other ADHD excuses may completely exonerate two years of bad grades.
2. Extracurricular Information:
First, UCLA mandates that, "Senior year, recently acquired awards, or an increase in activities are not a basis for the reversal of a decision." Any new and compelling information brought to light must only concern activities from before you submitted your UC application.
Second, UCLA's website publicly discloses that admissions readers are focusing on, "leadership ability, character, motivation, tenacity, initiative, originality, creativity, intellectual independence, responsibility, insight, maturity, and demonstrated concern for others and for the community." That's a lot to capture, right?
But—a compelling argument isn't made by simply using "leadership," "initiative," or any other buzzword in your sentences. Use of the words is non-consequential. Each quality is assessed on a scale of magnitude—or more colloquially: "impact." Evidence of your fit must be shown, not told. That's why modest students are commonly rejected.
Successful students prove to UCLA that they are stronger embodiments of these qualities than their competition—without repeating information from their application. When you choose the right windows into your life to demonstrate that you are a better fit, you move closer to the front of the line.
3. Extenuating Circumstances
Any blemish in the years that mattered can knock you out of contention because you're being compared to other highly competitive applicants. Often, it's not what you accomplished—it's what you didn't accomplish, relative to UCLA's standards, that gets you marked down. Admissions officers see impact craters—the red flag may have been a deficiency in a non-written part of your UC application. Most applicants assume that UCLA will be quick to overlook their blemish in light of their other strengths. But UCLA won't. Other times, a unique circumstance feels so normal that the author misperceives them as "normal". Or maybe the student remains silent out of pride, shame, embarrassment, or fear. Whatever the reason, silence leads UCLA to assume that no reasonable justification exists to excuse your underperformance.  
The Deadline and Length Limit:
Your UCLA Appeal Letter must be submitted through your UCLA online portal by 5PM Pacific Daylight Time on April 15th.
The online form through which you'll submit your appeal has a character limit of 7,000 characters. That's approximately 2 pages or 1,000 words.
The Biggest Mistake to Avoid:
Many students search the web for appeal examples, fall in love with language they find, and "borrow" some of that "magic" that worked for its author. However, searching the web for an appeal letter or template with millions of hits–like the Huffington Post one called You've Made a Mistake–and trying to make it yours isn't good. Forget that the UCs already received countless letters that also begin with, "You've made a mistake," followed by predictably similar talking points. Developing your appeal around another's prose means you're not examining the right mix of issues that were seen as deficiencies in your UC application. Your appeal should specifically address the problems in your original UC application. You must understand that your original UC application and your appeal letter are materially linked. 
We'd Love to Be Your Guide:
College Zoom has achieved pioneering results on appeals within the college consulting industry and wins UCLA cases—and dozens of others at different schools—every year. How does it all work? A College Zoom counselor will walk you through the UCLA appeal process step-by-step. We'll analyze your original UC application in order to identify the right windows of "new compelling information" that your appeal needs to address and proportion the right amounts of emphasis for each topic. Then, we'll help you find, connect, and express the right ideas with original prose, paragraph by paragraph. And when we're all done, you'll not only feel better, but you'll know that you're submitting the absolute strongest case you can make.
Our appeal sessions are sold in 1.5 hour time spots ($375 each). Most students need no more than two sessions to perfect their appeal letter and can submit their appeals within days. Contact us to find out more about how we can help you. We are committed to keeping your dream alive.