How We Decoded College Admissions
We studied "Miracle students." They have lower grades, test scores, no outwardly special hooks, and still get into their dream colleges over peers with better academic qualifications. While classmates describe them as "only average," one admissions officer described their applications as "too good of a fit to turn away."
Expert Analysis Provided For:
Our Team
The Perfect Bridge Between Generations
"The original business plan I wrote for College Zoom a decade ago predicted that we'd be fully staffed with former admissions officers by now. That was before I understood that admissions office pedigree doesn't equal persuasive writing or teaching ability.
--
College admissions isn't a random lottery, it's a poker game. You can beat players with equal or better cards than you if you have a decent enough hand and play it right. We help students ethically change the cards in their hands. Admissions offices don't teach that.
--
To this day, a former admissions officer has never passed our first round interview. However, hiring counselors who think like successful players, rather than the game's referees, is why I believe we succeed when teaching students how to maintain our industry's leading success rate without forcing them to designate easier "top choice" colleges. Truly, your success is our success, and vice versa."
— David Reynaldo, Founder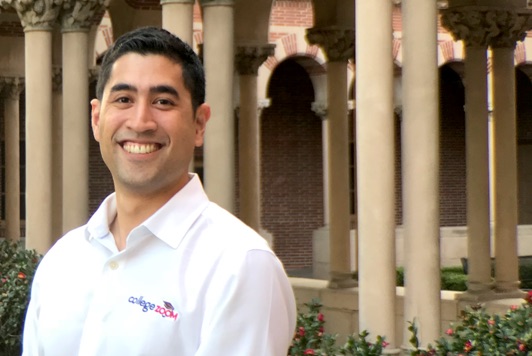 College Planner
David Reynaldo,
USC, Business, Member of NACAC and WACAC, Origin:
Beverly Hills High School, CA

College Zoom is Los Angele's #1 ranked college counseling service (
Yelp
). We're experts in elite college admissions throughout the U.S. and our success rate is the best nationwide. Smarter decisions, smarter outcomes.™  
More.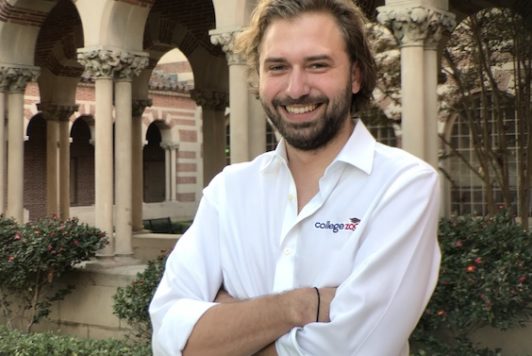 Essay Counselor
Jackson Burgess, USC, Creative Writing, Iowa Writer's Wksp. MFA,
Origin: Capital High School, WA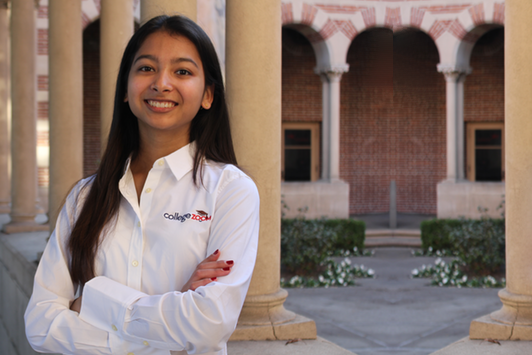 Application Counselor
Nina Singh, USC, Biomedical Engineering, Early College Entrance,
Origin: Morgan Hill High School, CA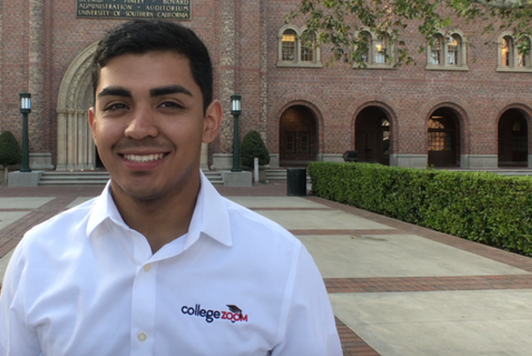 Application Counselor
Adam Espinoza,
USC, Computer Engineering,
Origin: South Pasadena High School, CA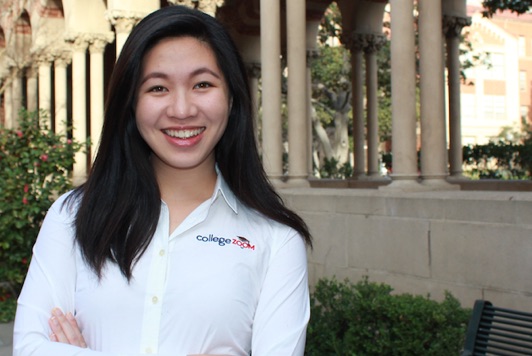 Application Counselor
Lynn Tu, USC, Business Cinematic Arts, Marshall School of Business,
Origin: Westmont High School, CA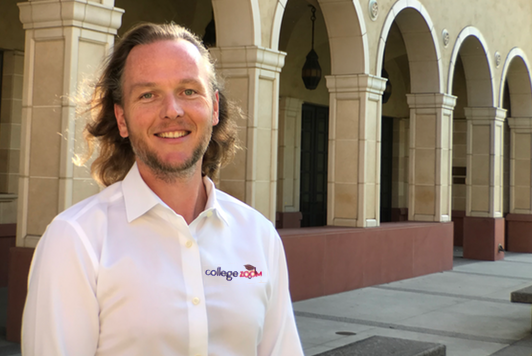 Essay Counselor
Michael Jedrzejewski, USC, Film Studies, Pepperdine, M.A.,
Origin: The Buckley School, CA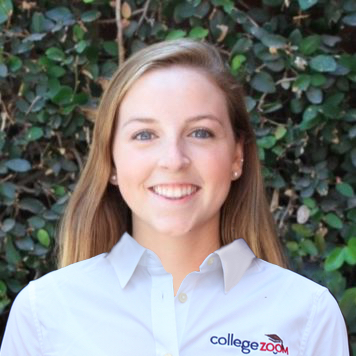 Essay Counselor
Kyra Brown, USC, Screenwriting,
School of Cinematic Arts,
Origin: North Andover High School, MA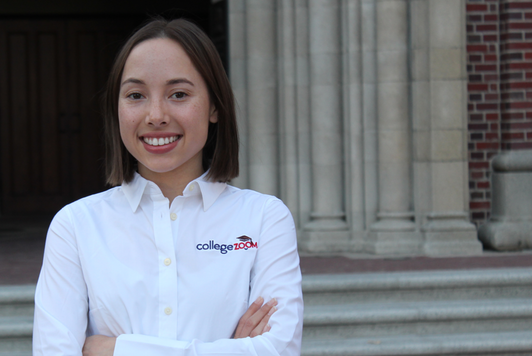 Application Counselor
Eve Cantu, USC, Business,
Marshall School of Business,
Origin: Stockdale High School, CA